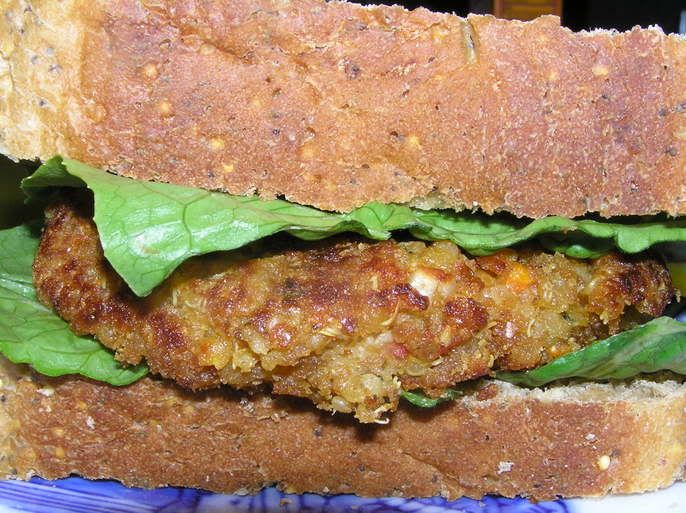 Lentil Quinoa Patties
Ingredients are as follows (but not limited to).
I also didn't really measure!
red lentils, cooked
*about 1cquinoa, cooked with lentils because I'm lazy sometimes *
about 3/4c olive oil *about two teaspoons total and just used for saute
garlic *2 cloves and I roasted it first
raw cashews *about a handful.
red, yellow and green bell peppers *about 1/2c minced
one jalepeno, seeded
onion
fresh parsley *about a tablespoon or so
carrots *1.5 diced
celery *just one stalk, diced
hoisin sauce *about 2 tablespoons
rice vinegar *about 2 tablespoons
sea salt *to taste (I used about a teaspoon, but would have liked more)
ground black pepper, to taste
chili flakes *a pinch
tahini *2 tablespoons
whole wheat breadcrumbs for the outside
spelt flour ***note: I ended up using this because I needed a binder. I probably added about 3 tablespoons, 2 more than I wanted to.
Overall, these patties were great. It took me almost 2 hours total but that is because I let the mixture chill in the fridge for a while so it could 1: cool down, 2: bind together better, 3: get me out of the kitchen for a while.